Volunteers Needed!!!!
Do you have a fire inside you???? Do you want to help your neighbors?? If you are interested in becoming a volunteer please click on the JOIN NOW button at the top and provide us with your contact information. You will be contacted by one of our members in order to provide you with an application for membership. Anybody interested in becoming a volunteer Firefighter, Emergency Medical Technician (EMT) or Junior firefighter for the Holbrook Fire Department must fill out an application. You must also live within the Holbrook Fire District (see map below).
While completing the application you will be asked to attach a copies of the following:
High School Diploma or GED
Birth Certificate
Driver's License
There is also a consent form for a background check conducted by the Suffolk County PD that must be signed and returned. After the application has been submitted and reviewed you will be notified and an interview with the application committee will be scheduled. You will than be directed to have a physical exam by a doctor (paid for by the Holbrook Fire District) so you can be cleared to take a physical agility test. The agility test for a firefighter (division I) differs from the EMS (division II) test.
The application package is available at Holbrook Fire Headquarters located at 390 Terry Blvd. Holbrook, NY 11741. See the dispatcher in the lobby for the membership package. After the application is complete you can to turn it in to the dispatcher at Headquarters.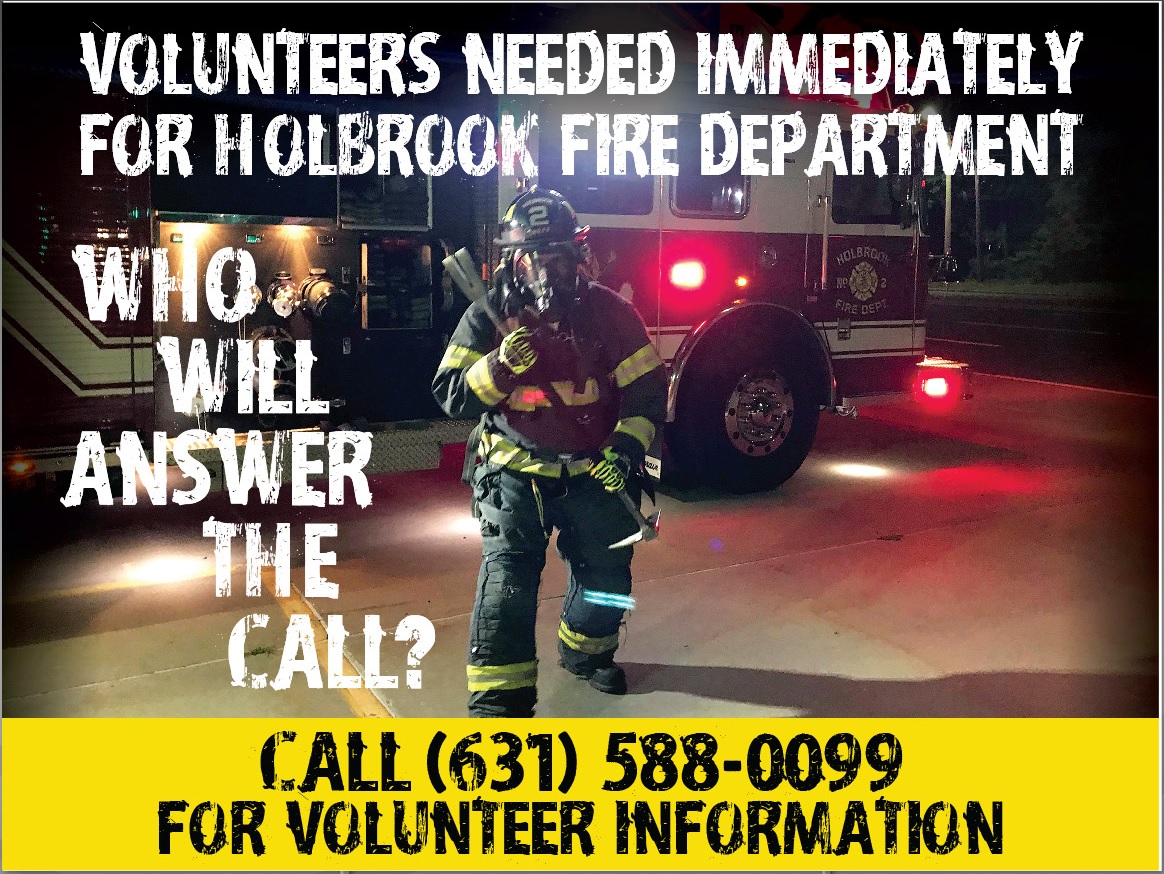 HOLBROOK FIRE DISTRICT
Holbrook Fire Department responds to emergencies in Holbrook, Holtsville, Bayport, Sayville, and Bohemia.
The District covers over 10 square miles including the following areas:
Holbrook south of the LIRR railroad tracks
Holtsville along the west side of Waverly Ave.
Bayport north of Church St and Nicolls Rd
Sayville along Eastbound Sunrise Service Rd
Bohemia east of Knickerbocker Ave.
Includes portions of Long Island Highways such as Sunrise Highway, Veterans Memorial Highway, Nicolls Rd, and Patchogue Holbrook RoadWe also respond to calls at the Ronkonkoma Railroad station and Long Island Macarthur Airport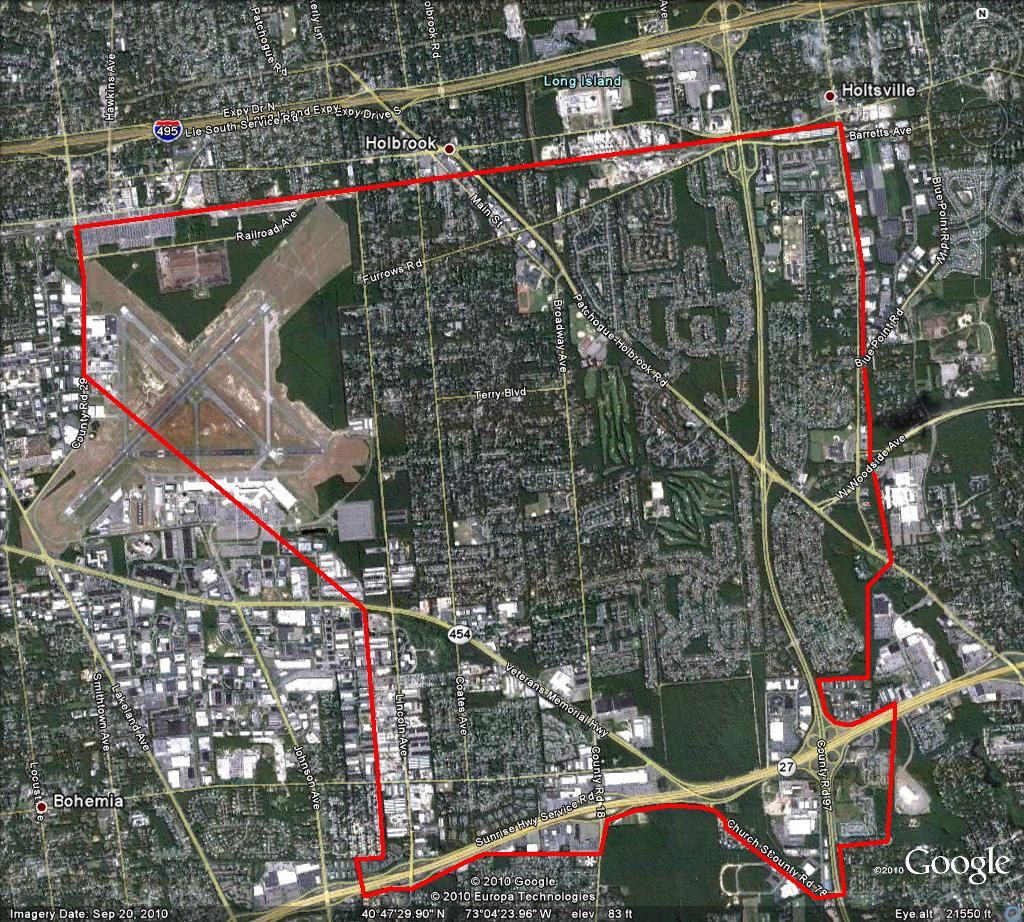 The basic requirements are simple. Volunteers must be:
18 years of age or older for Firefighters and EMS personnel, 12-17 for Junior Firefighters
In good physical health.
Of sound moral character.

There are some "givens" too.
You should be:
Caring and community minded.
A team player.
The type of person who enjoys a challenge, who likes to learn and acquire new skills.
...and here are the rewards.
Some things are worth more than money and stay with you longer. Things like:
Respect: From every member of your community.
Accomplishment: Train to be a firefighter or an EMS provider and you'll develop knowledge and skills only a few can claim.
Friendship: Some of your strongest social ties you'll ever make will be with your brother and sister volunteers...people who share your commitment and ideals.
Satisfaction: Nothing beats the sense of fulfillment that comes from saving a life or doing an important job well while helping your community.
Some frequently asked questions about volunteering
Q: How much time does it take to be a volunteer?
A: The first year is demanding due the amount of training you will have to complete, and other responsibilities you assume as a probationary member. After that it varies from week to week, but on the average you'll put in about eight hours. Many volunteers enjoy putting in more. It's based on our call volume. For probationary members it's 35%

Q: What will my training cost?
A: It will cost you nothing. Thousands of dollars of valuable career training will be made available to you free of charge.

Q: How long will it be before I can make a genuine contribution?
A: Immediately. And your responsibilities will increase as you gain experience and training.

Q: Will I have any out-of-pocket costs?
A: No. Your uniform, equipment – even your annual physical – will be provided for free.

Q: How do I get started?
A: Call us at (631) 588-0099 and we'll help you get started. Ask if we are in your local Fire District, because District lines often overlap town lines. Don't assume that the nearest station is necessarily your local agency ..
If you have any other questions about becoming a member please E-Mail us at: Membership@Holbrookalarms.com